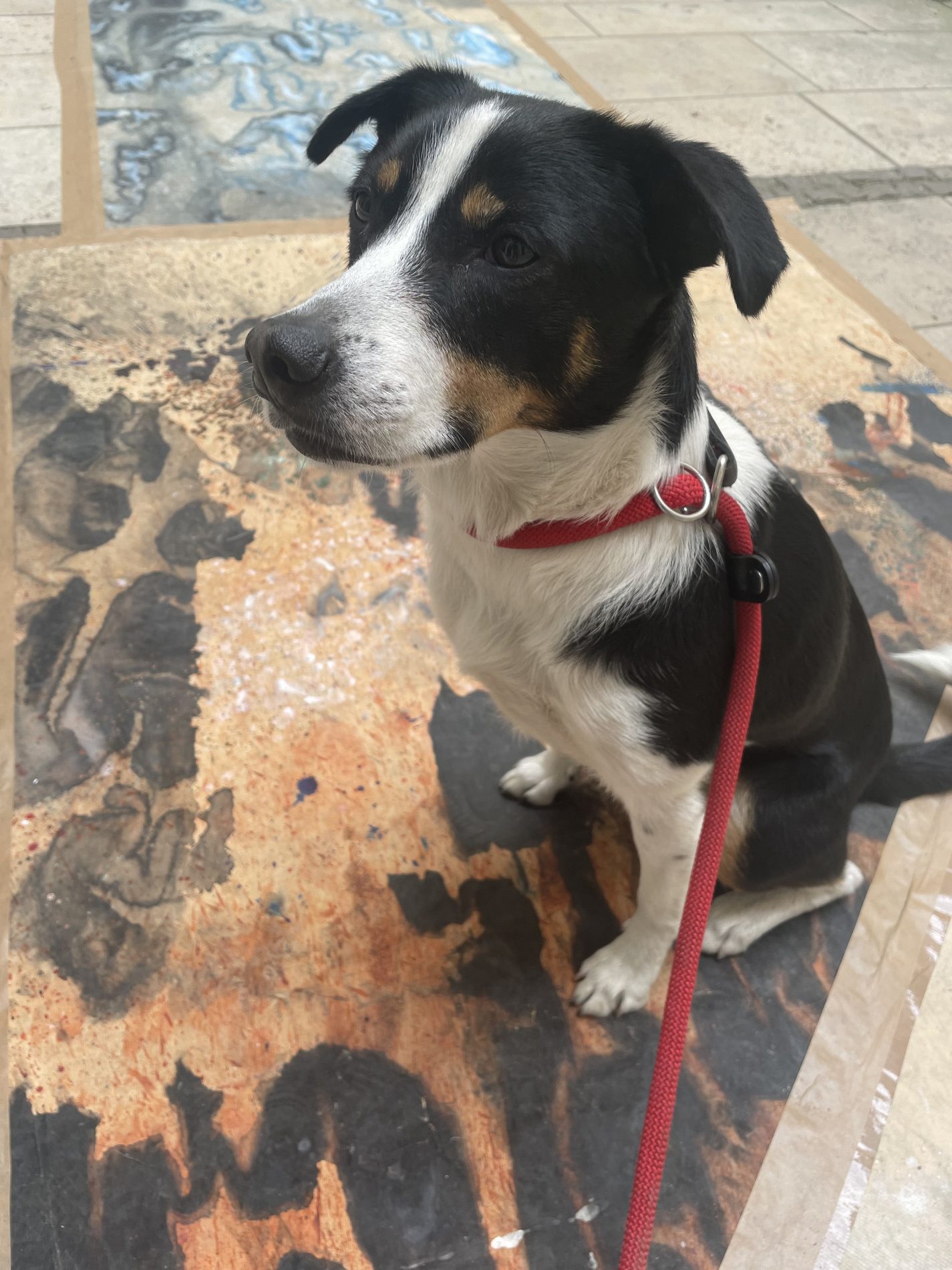 Soon the doors to our Gallery on Fasanenstrasse 28 opens once again for you. Art experts and art lovers from Berlin and around the world are invited to exhibitions, performances, screenings and an extensive festival week programme. Th 11th edition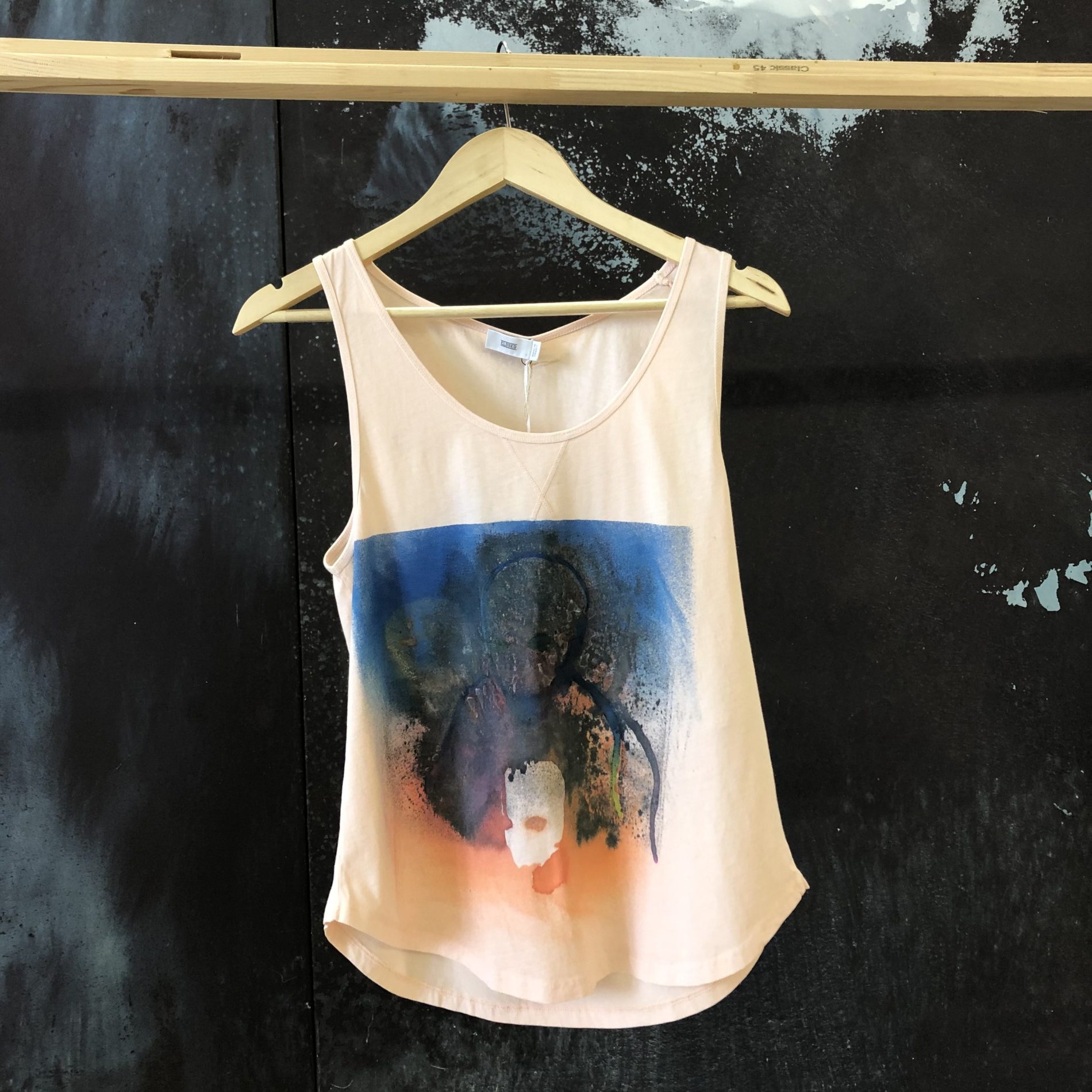 FIRST ORIGINAL PAINTED  T-shirt edition is happening right now in my studio.              
Auf Einladung meiner Freunde und Kunstsammler Dr. Wilhelm Krieger und Dr. Hans-Werner Hillger, habe ich die Freude, Sie zu einer Vernissage am 25.10.2019 um 18 Uhr in die Praxis am Berg, Dr.-Robert-Koch-Str.18 A in Bergisch Gladbach zu begrüßen. Zur Ausstellung spricht
FRANK SCHABLEWSKI sketches of time - Worte aus Zeit 02.10.2019 um 20.00 Uhr LESUNG im Atelier Jacques Gassmann, Fasanenstrasse 28 in Berlin     An diesem Abend liest der Düsseldorfer Lyriker und Schriftsteller Frank Schablewski im Berliner Atelier  von Jacques Gassmann. Die beiden Künstler kennen sich
Auch in diesem Jahr bin ich wieder auf der art KARSLRUHE vertreten. Besuchen Sie mich auf dem Stand H3/G17. Die Galerie im Fritz-Winter-Atelier widmet sich der zeitgenössischen deutschen und internationalen Kunst im Bereich Malerei und Skulpturen. 20-24.2.2019 Also this year, I
Im Rahmen seines Berliner Konzerts besucht mich der elektronische Musiker Christopher Chaplin im Atelier zu einer Matinee mit Livepainting. Kommt vorbei! // At the occasion of his concert in Berlin the electronical music composer Christopher Chaplin is visiting me in the gallery for
LEGUERN GALLERY WARSAW Jacques Gassmann L´étranger Agata Leguern is pleased to invite you to the exhibition l´ètranger by Jacques Gassmann and his performance with natalia wojciechowska on  June 28th 2018 6PM  Exhibition 29.6 - 10.7 Katowicka 25 03-932 Warsaw, Poland Tel +48517157881
Atelier Jacques GassmannBerlin Fasanenstrasse 28 JANUARY 17 20187 pm (nur nach Anmeldung unter : gassmann@ogrody.org ) Performance mit der australischen Komponistin und Pianistin Elena Kats-Chernin, der polnischen Tänzerin Natalia Maria Wojciechowska (ehem Solistin der Nationaloper Warschau) und dem Maler Jacques Gassmann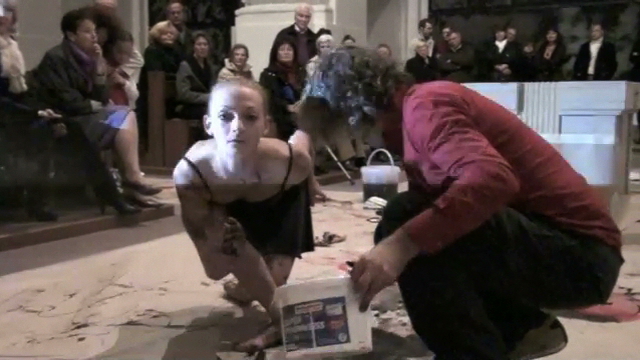 Vernissage Jacques Gassmann Ogrody Ink Paintings at WALDORF ASTORIA BERLIN October 12th 2017 from 6 to 9 pm at 7 pm Performance by the Warsaw ballet dancer Natalia Wojciechowska and Jacques Gassmann  
Nach dem Jürgen Lenssen die 45 köpfige Gruppe 3 Tage lang durch die Kirchen und Museen der Diözese Würzburg geführt hat (mit Unterbrechungen auf Weingütern und Spitälern) kamen die Besucher zum Abschluss in das Atelier, immer noch durstig und hungrig
mehr als 800 Gäste traten über den Diasporen Boden (Relikt aus eine Performance mit Natalia Wojciechowska im Stift Haug Würzburg 2010) in die Ausstellung an diesem Wochenende im April.
WALDORF ASTORIA BERLIN VERNISSAGE   THURSDAY, OCTOBER 12, 2017 6-9 PM at 7 pm Performance by the Warsaw ballet dancer Natalia Wojciechowska and Jacques Gassmann     EXHIBITION OCTOBER 12 TO NOVEMBER 26, 2017        
BERLIN GALLERY WEEKEND 2017   FRIDAY, APRIL 28, 2017 6-9 PM   SATURDAY AND SUNDAY, APRIL 29 AND APRIL 30, 2017 11 AM – 7 PM   VISIT MY STUDIO SHOW AT FASANENSTRASSE 28   PS, DONT MISS Hans-joachim Roedelius LIVE NEXT THURSDAY 20H30
Die Galerie im Fritz-Winter-Atelier nimmt dieses Jahr erstmals an der Kunstmesse "Kölner Liste" teil. Diese findet vom 27. bis 30. April 2017 in Köln statt. dort wird mein Gemälde: "la carabine de l´amour céleste tire sur le bleu du bloc", 70
ich freue mich sehr auf eine künstlerische Begegnung mit dem Musiker Hans Joachim Roedelius, einem der Pioniere der deutschen elektronischen Musik, einem der Musiker dem ich neben Klaus Schulze , Kraftwerk,  Tangerine Dream, Popol Vuh , Pink Floyd und Eno